CHANGE IN SS RULES ALTERS THE WAY OASI BENEFITS ARE PAID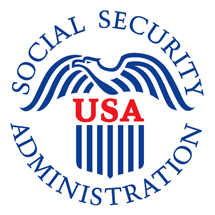 As regular readers of SS&Y are aware, the Social Security Administration administers 2 trust funds. The Old Age Survivors Insurance (OAS') fund pays retirement benefits. The Disability Insurance fund (DI) pays disability benefits.
When Congress passed and President Obama signed the Bipartisan Budget Act in November of 2015 to reallocate current contributions between the OASI trust fund and the DI trust fund to ensure the future stability of the later, other changes were made to Social Security. Among them was Section 831, entitled "Closure of Unintended Loopholes:'
While it remains the case that every month a person waits to apply from age 62 to age 70 increases the monthly lifetime OAST benefit (roughly 8% per year), the law closes a couple of, so-called "loopholes" that enabled married recipients of OASI benefits to maximize their benefits both presently and in the future.
Until a worker reaches full retirement age (currently 66 years) there is an offset if the recipient earns more than $15,800 in earned income. (Investment income doesn't effect benefits.) For every $2 earned above the threshold a reduction of $1 in SS benefits is made. After full retirement age there is no reduction.
The mechanism targeted by the change in the law is the so-called "file and suspend" strategy. Formerly one spouse (generally the higher wage earner) could file for benefits which would qualify the spouse for a benefit equal to 50% of the filing spouse amount. The filing spouse could then "suspend" his or her benefits, keep on working (or not) and let the benefit amount continue to grow up until age 70. This strategy ended for persons who didn't file by April 30, 2016. A worker can still file and suspend but the spouse cannot draw while the filing spouse's benefits are suspended.
The other loophole went as follows. Formerly, the older spouse could file for benefits and whether over or under the filing spouse's age, the younger spouse could draw SO% of the older spouse's benefit, even if the non-filing spouse was working. This did not trigger the coordination between income and benefits for recipients still working who were under 66. The non-filing spouse's benefit amount would continue to grow. Now, when a retired worker files for either benefit, he or she is "deemed" to have filed for both. Therefore, the incentive to file for the spouse's benefit while letting the other grow is gone.
Now both spouses must file at the same time to draw on one another's account. This change only affects persons who turned age 62 after January I, 2016. Those over 62 on that date may still utilize this strategy.