Alzheimer's Association to Celebrate "The Longest Day"
The Alzheimer's Association is planning a day-long, worldwide event for the summer solstice – the "Longest Day." If you want to get involved, you'll need to act fast.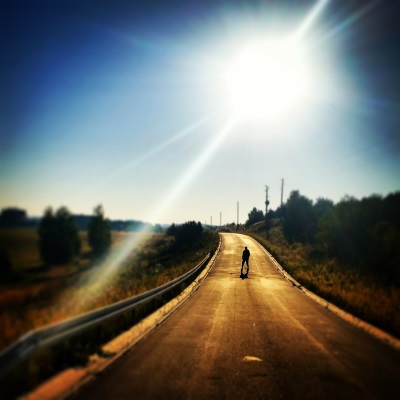 Alzheimer's Disease is a tragic, life-ending condition that affects over 6 million Americans, including many Michigan Social Security recipients. Treating this disease will cost the United States $226 billion this year alone. Living with the disease can be devastating. A form of dementia, Alzheimer's can start as early as a person's 40s, and grow gradually worse over time. Symptoms of the disease include:
memory loss
disorientation,
mood and behavior changes;
deepening confusion about events,time and place;
unfounded suspicions about family, friends and professional caregivers; and eventually
difficulty speaking, swallowing and walking.
The Alzheimer's Association is a non-profit agency, seeking to improve the care and support of the victims of Alzheimer's Disease and dementia. It has local chapters across Michigan, and provides support groups, a help line, and online message boards. The agency also offers in-person trainings, an online library, and a mobile-ready app to teach caregivers what they need to know and help them make a caregiving plan.
Their annual event, "The Longest Day" is coming up soon on June 21, 2015. The event invites patients, families, and caregivers to gather in teams to raise funds for Alzheimer's research. The teams host all-day events – using the summer solstice's 16 hours of daylight – to demonstrate the strength and endurance needed to live with the disease. Previous teams have hosted:
Dance sessions
Hikes
Bowl-a-Thons
Jam sessions
Quilting blitzes
Bike Rides
Garden-planting sessions, and of course
Parties.
Then, when the sun goes down, the teams celebrate with those they know who are living with Alzheimer's disease and their caregivers in a Sunset Celebration.
The money raised by the Alzheimer's Association from The Longest Day will be used to support its services, fund research into Alzheimer's treatments and possible cures, and allow the agency to lobby for changes in laws that will better protect and provide for Alzheimer's patients. According to the agency's website:
As the largest non-profit funder of Alzheimer's research, the Association is committed to accelerating progress of new treatments, preventions and ultimately, a cure.  Through our partnerships and funded projects, we have been part of every major research advancement over the past 30 years.
The Alzheimer's Association is encouraging teams to get registered today. That way teams can receive materials in time to plan and publicize their events. If you or someone you love is suffering from Alzheimer's disease, consider hosting a Longest Day event. Get your friends together and have some fun in the name of combating this debilitating disease and someday finding a cure.
William Crawforth is a Michigan Social Security lawyer based in Ann Arbor, Michigan. He helps the victims of Alzheimer's Disease, Dimensia, and other disabling illnesses receive benefits from the Federal Government when they are no longer able to work. If you or someone you love is in need of Social Security assistance, contact William Crawforth today to schedule a free consultation.