Blog
Of the estimated 13,000 Washtenaw County residents eligible for the Health Michigan Plan, Michigan's expanded Medicaid plan under the Affordable Care Act, more than 7,400 have successfully enrolled since the roll out began April 1st. Many of my clients (both Social Security and Workers' Compensation) who were previously without a way to treat now have…

6 days ago

For years I have dealt with clients who have applied for Social Security benefits simultaneously with applying for unemployment benefits. In Michigan you must certify every 2 weeks that are ready, willing & able to work to draw unemployment benefits. And most people seeking Social Security disability or SSI benefits must be unable to work.…

a month+ ago
News
Message From Attorney Crawforth  DON'T LIKE OBAMACARE? WAIT UNTIL YOU SEE SNYDERCARE! As many know, in addition to representing disabled people before the Social Security Administration, I represent those injured at work before the Board of Magistrates of the Worker's Compensation Agency. This practice area has become much tougher since Governor Rick Snyder took office. …

4+ months ago

Message From Attorney Crawforth OBAMACARE SET TO TAKE EFFECT The Patient Protection and Affordable Care Act, better known as Obamacare, takes effect January 1, 2014. Open enrollment begins October 1, 2013. Plans and prices will be available then. Open enrollment closes March 31, 2014. A visit to www.healthcare.gov/ will give you information regarding the Healthcare…

10+ months ago
Contact William Crawforth for Your Free No-Obligation Consultation
Michigan Social Security Disability Attorney & Lawyer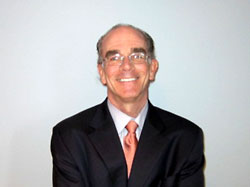 Contact us today and we'll help you to understand your Social Security case.
We'll also answer all of your questions regarding our Michigan Social Security Disability attorney and lawyer Services.
---
William Crawforth, Attorney at Law
Social Security Law Services
905 W. Eisenhower Circle, Suite 110
Ann Arbor, Michigan 48103
Toll-Free: (888) 890-1244
Phone: (734) 494-2642
Email: mail@misocialsecuritylawyer.com
Call today if you have questions about the Michigan Social Security Disability Attorney and Lawyer Services provided by William Crawforth.
To schedule an appointment call 1-888-890-1244 or fill out the contact form at the top of this page.