Blog
In the third republican presidential debate, held recently in Miami, FL, candidates offered varying viewpoints on how to address the long term viability of the Social Security trust funds. Former governors, Chris Christie & Nikki Haley are supporting a means test for eligibility for retirement benefits. Florida governor, Ron DeSantis & South Carolina senator, Tim…

3+ weeks ago

As the congress is mired in a problem of its own making, the looming debt ceiling limit isn't likely to get addressed because there isn't a speaker of the house of representatives. This problem isn't likely to be resolved soon and that means the funding for the social security administration isn't likely to be fixed…

a month+ ago
News
Summer 2021 Newsletter STILL STANDING…AND PRACTICING I published the first issue of Social Security & You in Spring of 1993. Some years I've published more issues than others. The most recent issue was dated Spring 2019: over 2 years ago. The world was a much different place then. Especially for me. Read the full newsletter…

2+ years ago

Spring 2019 Newsletter An Opioid Story I've changed his name. Let's call him Gerald. He was a laborer. And by that I don't mean that he just did physical work. He was a card-carrying member the Labor's Union local. And that meant a lot to him. I represented him for Social Security disability and Michigan…

4+ years ago
Michigan Supplemental Security Lawyer & SDI Lawyer Services
Michigan Supplemental Security Income – SSI Lawyer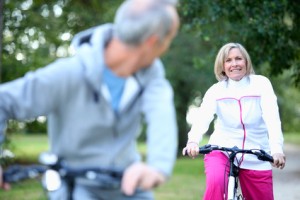 In addition to Retirement, Survivors & Disability Insurance benefits (RSDI), which are based upon earnings and Social Security tax payments, the Social Security Administration (SSA) administrates the Supplemental Security Income program (SSI).
SSI is a need based program. It is not based upon the Claimant's earnings. An individual SSI Claimant must have less than $2,000 in non-exempt assets. Exempt assets are a home, a vehicle, plus ordinary household and personal items. Anything more than that will disqualify a Claimant. The limit for a couple is $3,000.
SSI is also available to disabled children under 18 if the asset and income tests are met.
In addition, there is an income test. The SSI benefit amount for 2020 is $783 for an individual and $1,566 for a couple. A Claimant loses $1 in benefits for each $2 earned. So if a Claimant earns $1,542 the benefit disappears.
SSI beneficiaries are not eligible for Medicare. They are usually eligible for Medicaid and should be eligible for subsidies under the Affordable Health Care Act, commonly known as Obamacare